I Love You
Glitter graphic for the phrase "I Love You" in Chinese Symbols. How to say it? "Wo ai ni!"
Cut & Paste code from text box to use this Chinese symbols graphic on your profile page or as a Myspace comment.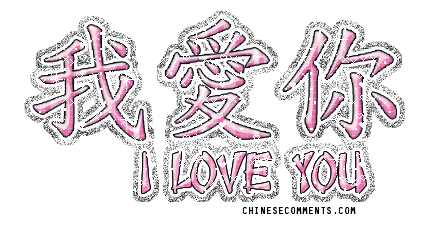 I love you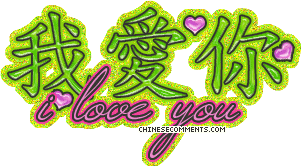 Animated I Love You Cube.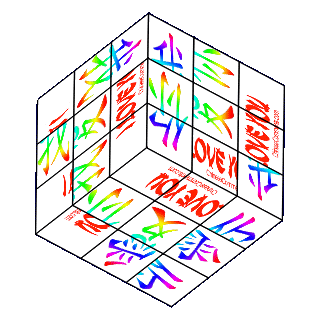 I Love You symbols in rainbow colors.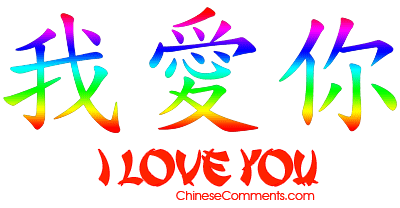 MORE: LOVE | CHINESE SYMBOLS